THE LAST TACTICAL BELT YOU'LL EVER BUY!
Our Elite Tactical Belt is built to perform as well as what members of the military are outfitted with

One Size Fits Most. Up to 50 inches. Fully Adjustable
Easy to Adjust to any Desired Length

Quick-Release Buckle

Military-Grade Nylon Belt

Sturdy and Unbreakable

Perfect for Everyday Carry
With its rugged durability, wide adjustability and military cool style, you may never want to go back to a plain old leather belt again.
If you hate having to deal with manipulating a buckle just to take your belt on and off every single day, the quick-release buckle of our Elite Tactical Belt makes that as easy as putting on a seat belt in a car or plane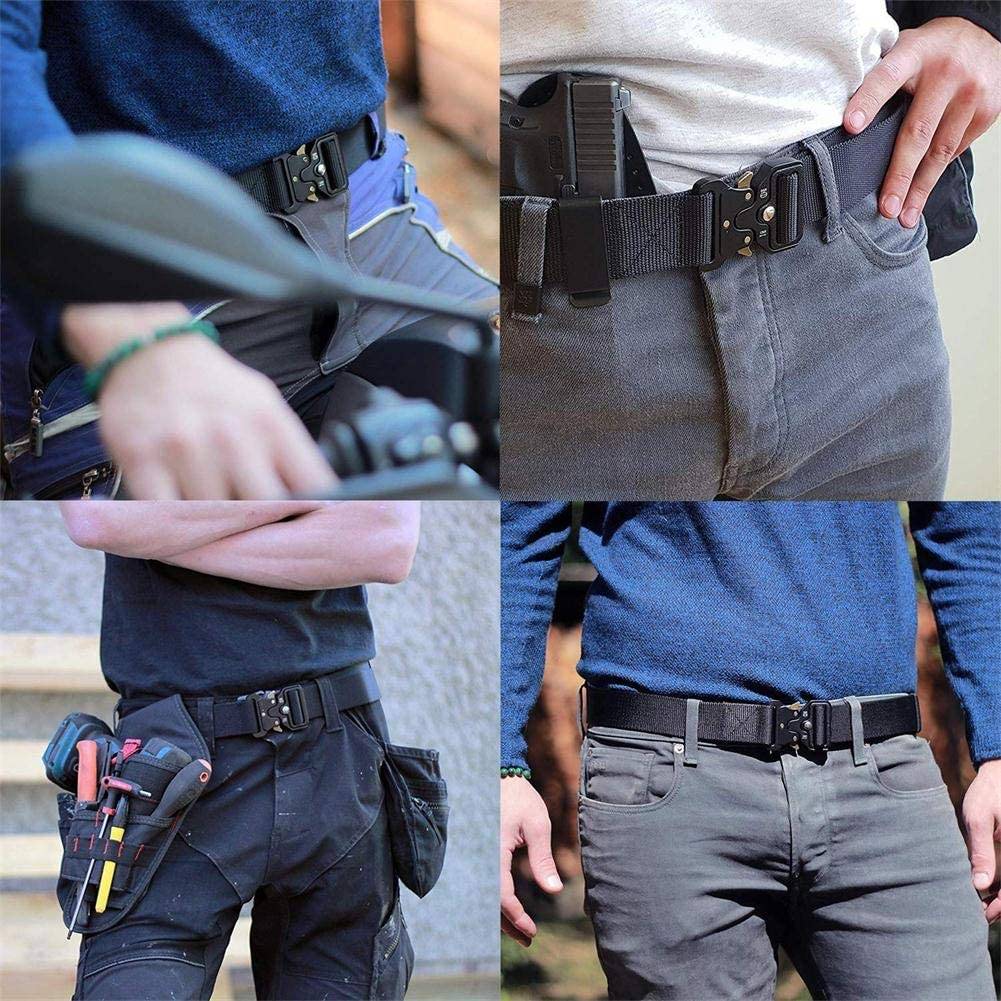 This tactical belt has been designed to stay in place even when you hang additional gear like radio, mags and handcuffs.
Tactical belts have been always limited to the military and gun community but we made this one versatile, stylish, and perfect for everyday carry. This waist belt is made out of durable nylon webbing and the buckle is rated to withstand 2000lbs of force so it's going to last quite a lot longer than the standard bonded-leather cheapo deal you get at the discount store.
The canvas cloth and heavy-duty metal buckle make it lightweight and perfect for travel, sports, and work.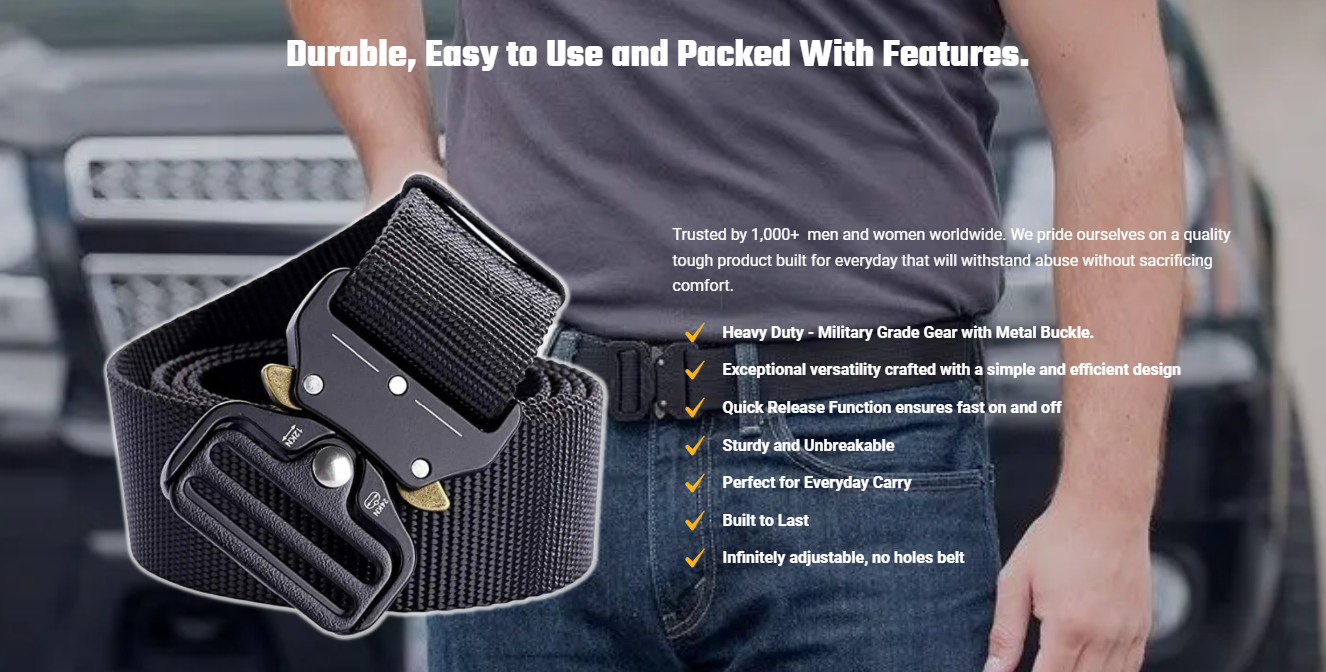 Belt Dimensions: 115cm(L) * 3.8cm(W) / 45.27in * 1.49in,125cm(L) * 3.8cm(W) / 49.21in * 1.49in,135cm(L) * 3.8cm(W) /

53.14

in * 1.49in
Buckle Dimensions: 6cm(L) * 5cm(W) / 2.36in * 1.96in
Material: 100% Nylon
Fits up to 50" Waist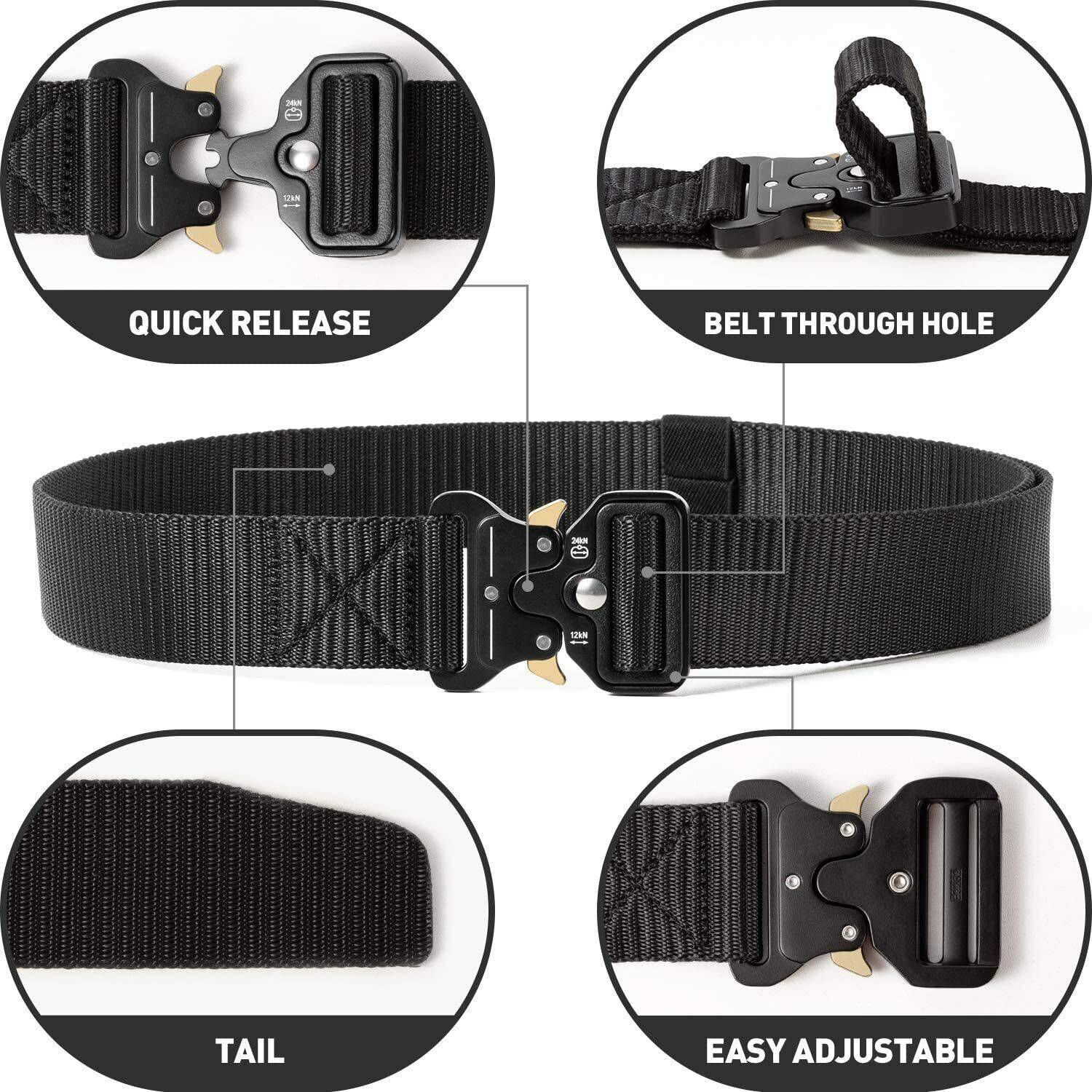 We have seen many people mention that they can't take it off without pulling the strap back out, so you have to reset the strap every time you use it.
But that is the point of a tactical belt. It's SUPPOSED to require you to undo it and redo it every time you take it off and put it back on. This is to ensure that, when carrying as many items as you want, those items don't yank the belt off of you due to the weight.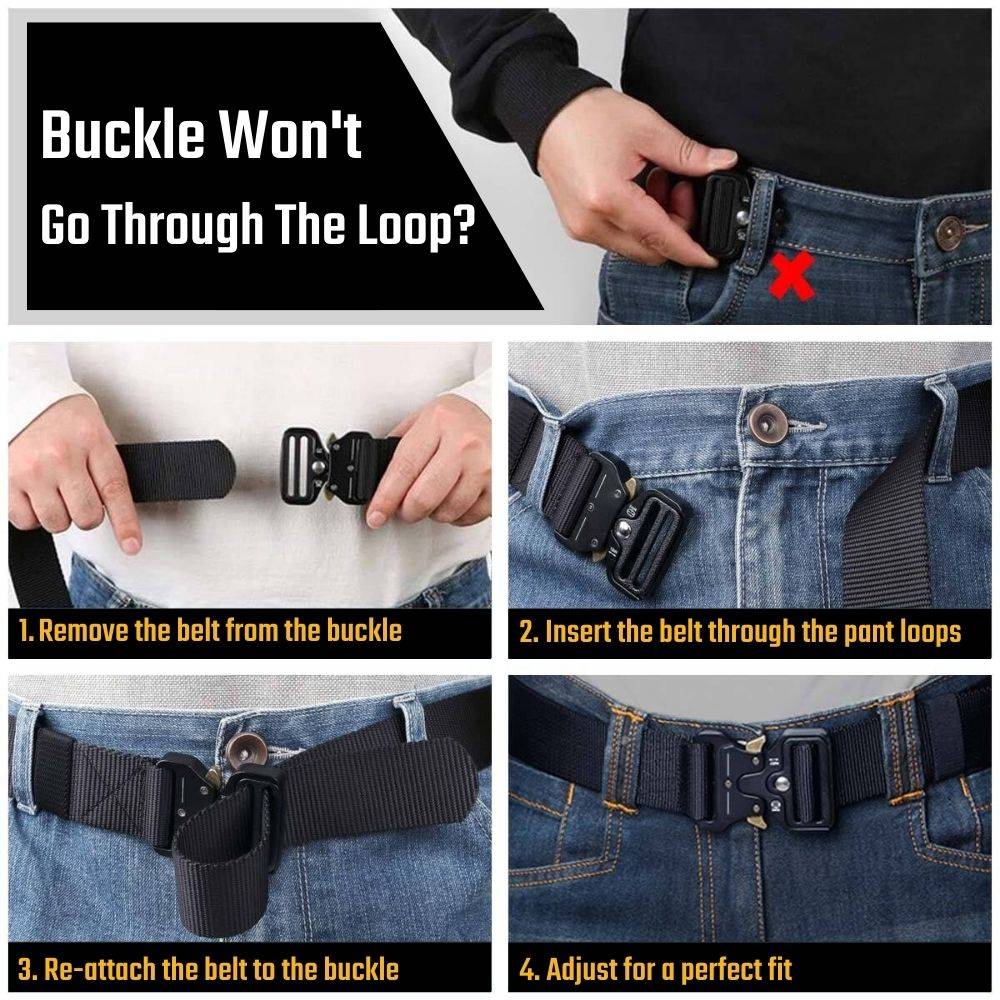 This tactical belt has been designed to stay in pla it's going to last quite a lot longer than the standard bonded-leaat the discount store